Privacy issue solved with mature planting
Many properties in Ireland, even the finest and most exclusive, can have significant privacy and overlooking issues with neighbouring properties or public roads.
Many privacy and overlooking issues go unresolved due to planning issues around erecting a boundary wall or fence. This can be disheartening for homeowners, who have their dream home but no privacy to enjoy it.
One of our clients living in one of Dublin's finest properties had this very issue. Their property and garden were overlooked by the neighbouring property and a public road. They were unable to solve this issue with a built solution due to planning constraints.
Our garden build solution provided the desired privacy and brought a new dimension to the overall garden design.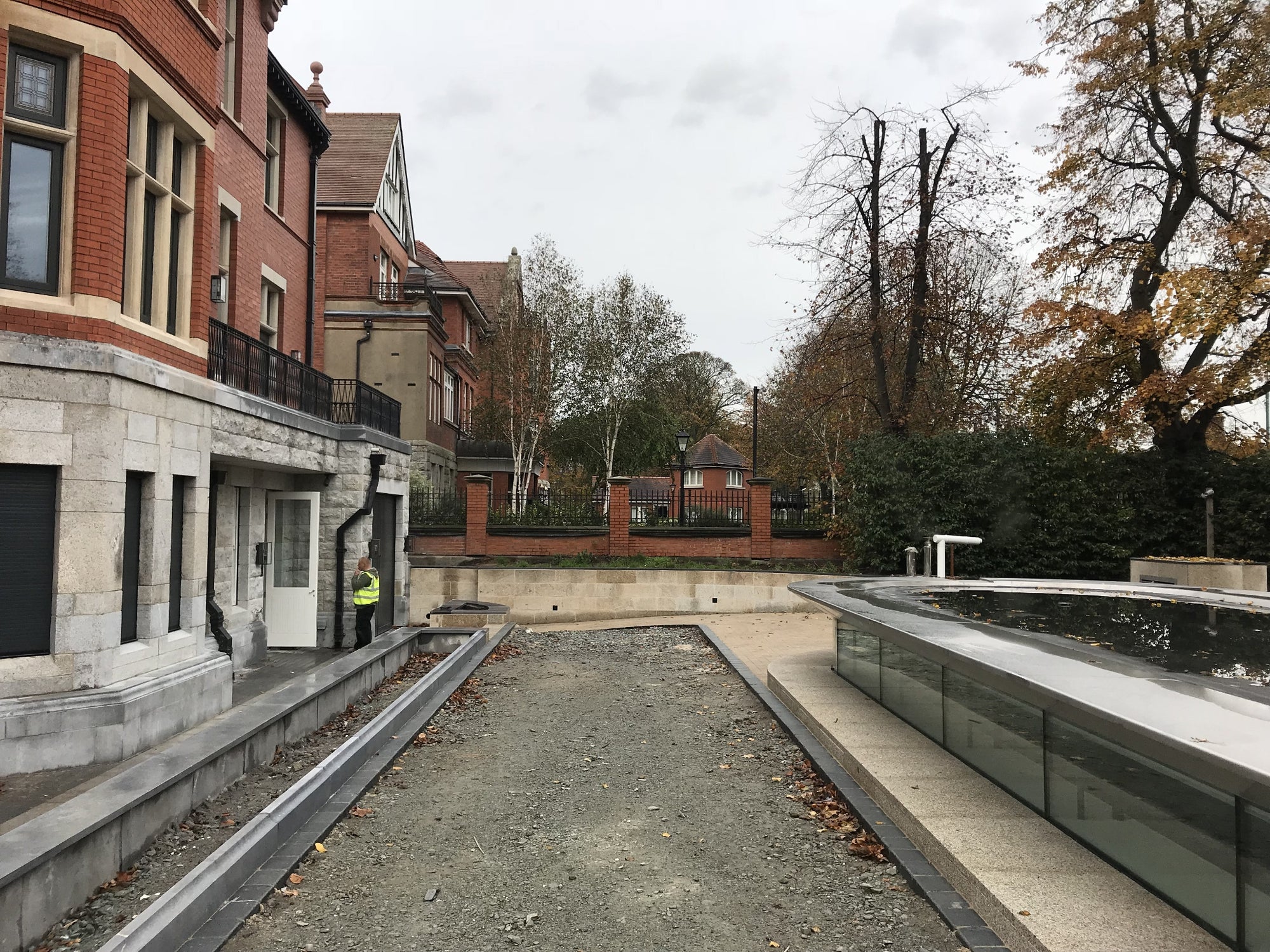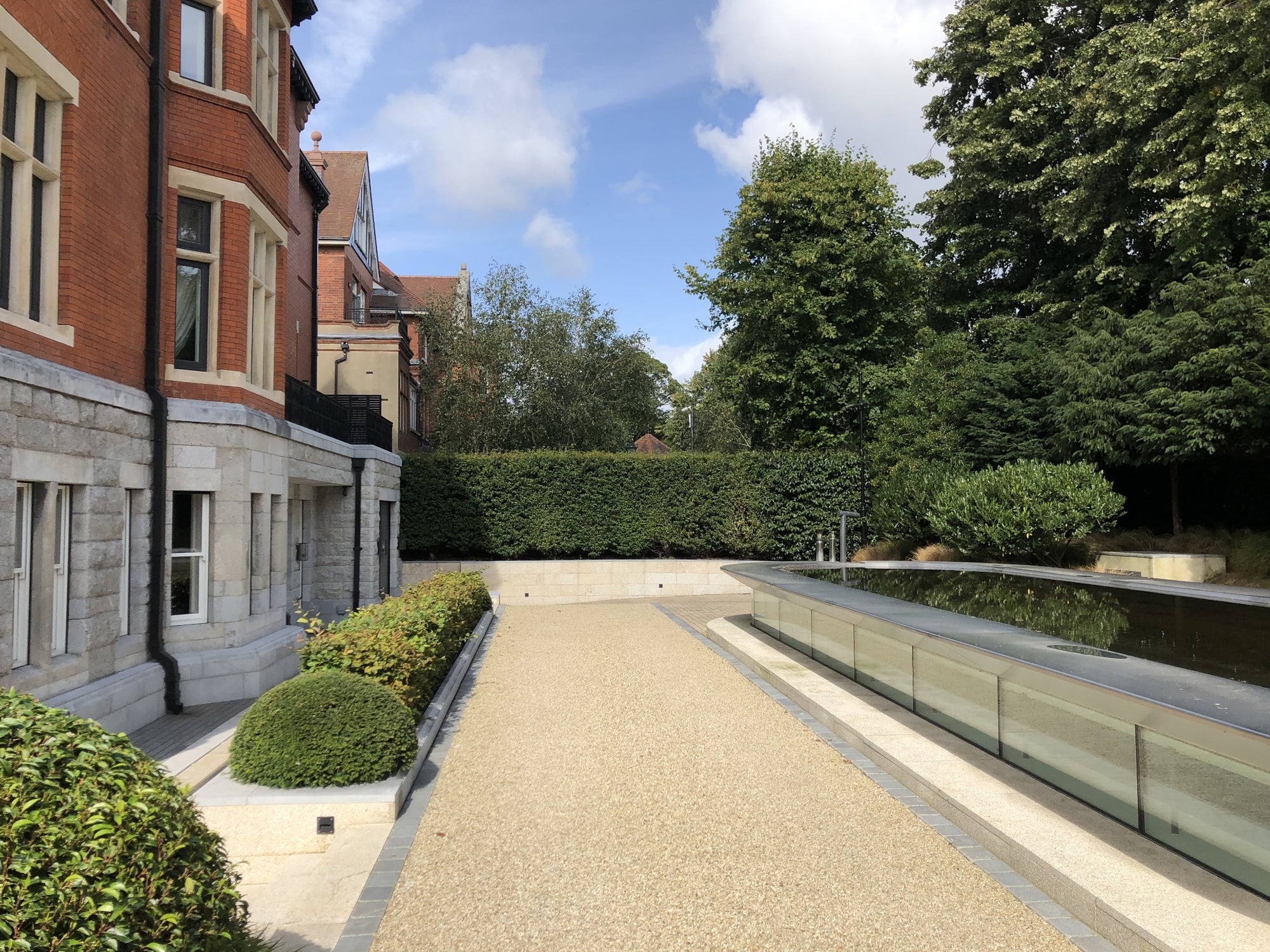 The solution
We sourced and planted 4m tall Portuguese laurels (Prunus lusitanica 'Angustifolia') along the neighbouring and boundary walls and fences surrounding the garden. This natural solution provided an instant screen to resolve the issue. To add height and increased privacy, we also planted tall, mature English yews (Taxus baccata) along the boundary fence facing the public road.
These plants were hand picked from one of our growers in Europe with whom we have a long standing relationship over the last 20 years. The mature trees were transported to the site and unloaded with specialist handling equipment. We then planted them in a prepared humus rich soil and supported them with an underground anchoring system. Once planted, they were fed with a natural seaweed feed. Organic microbes and mycorrhizal fungi were added to the soil surface to create a natural soil environment.
The main entrance of this property was also heavily overlooked by a public road. To solve this problem we created a lush planting scheme with year round interest composted of grasses, mature multistem trees, shrubs, topiary domes and hedges all along the drive of the property. This provided the much desired privacy as well as a grand, elegant and welcoming entrance way into the property.
Finishing touches
We added a bed with a spectacular feature tree, Osmanthus burkwoodii, accompanied by evergreen grasses and Portuguese laurel and Irish yew domes (Prunus lusitanica and Taxus baccata). We also created several flower beds around the property, both raised and directly planted in the ground, containing a mix of evergreen and perennial plants. Lastly, we built a completely private patio area surrounded with plenty of mature greenery with year round interest.
Contact us
Looking to increasy the privacy of your garden? Contact us about your privacy needs & we'll help you achieve a mature, private and beautiful outdoor space.